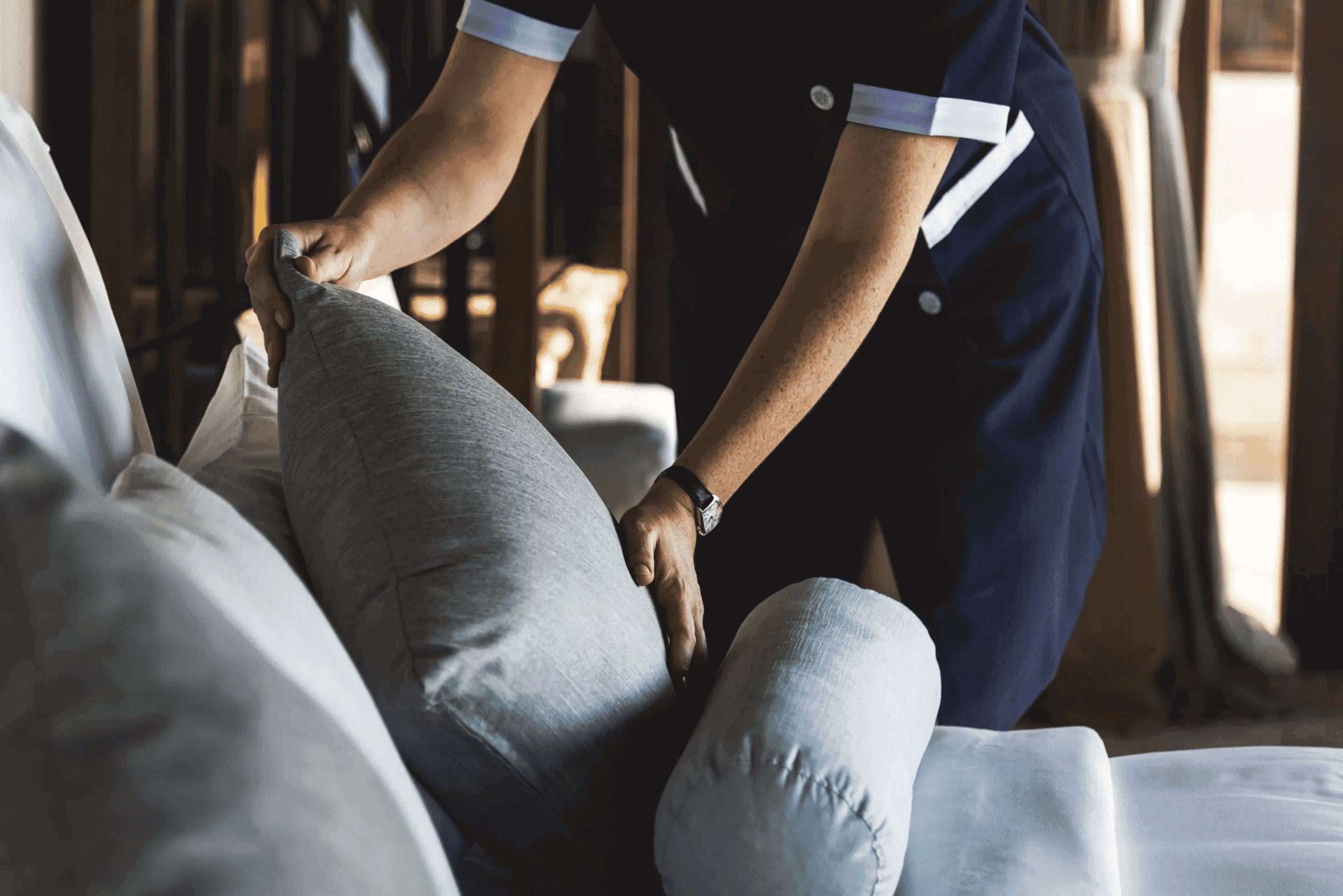 Committed To Clean
We take pride in our cleaning standards. Covid-19 took cleaning standards to a new level, and we are proud to provide that level of service. We are committed to clean!
Approved Products
We use cleaners and disinfectants approved by global health agencies to ensure that our guests are safe and healthy.
Committed To Clean
Hotels have been sanitizing all high-touch surfaces, down to the doorknob, in order to provide a cleaner and more sanitary environment for their guests. This includes everything from bedding, towels, furniture and toiletries.
Clean & Tidy
The first step in sanitizing a hotel room is to clean it thoroughly. This includes mopping the floor, wiping down surfaces, and dusting furniture.
Thoroughly Checked
We have created extensive cleaning checklists that are used by housekeeping staff members. These checklists include everything from vacuuming carpets and wiping down surfaces, to changing sheets and making beds. The goal of these checklists is to make sure that every room in the hotel is cleaned thoroughly before new guests arrive.